Award
Tulane University, Freeman News
October 2020
After graduating from Tulane University, Jerry Greenbaum (BBA '62) grew the modest liquor store founded by his father into a family of successful hospitality businesses including a chain of beverage alcohol superstores and more than a dozen upscale casual restaurants across the Southeast.
Along the way, Greenbaum and his wife, the former Barbara Axelrod (NC '63), also became two of Tulane's most dedicated supporters. A past chair of the Freeman Business School Council, Greenbaum joined the Board of Tulane in 2011 and provided leadership and funding for major projects including the Goldring/Woldenberg Business Complex, the Barbara Greenbaum Residence Hall, Yulman Stadium and the Freeman School's new online graduate program in Entrepreneurial Hospitality.
On Friday, Oct. 16, Tulane paid tribute to the Greenbaums' lifetime of support by naming the new program in their honor. The Greenbaum Family Program in Entrepreneurial Hospitality will apply the joint lenses of entrepreneurship and hospitality to focus on the business principles needed to deliver an exceptional customer experience. The centerpiece of the program is the Entrepreneurial Hospitality specialization within the Master of Management program, which will welcome its first student cohort in January 2021 as the Freeman School's first online graduate degree program.
"The creation of this program couldn't come at a better time, at a better place and couldn't have a better name — the Greenbaum Family Program in Entrepreneurial Hospitality," said Tulane President Mike Fitts during a virtual meeting of the Business School Council. "New Orleans is a center of hospitality, Tulane is a center of entrepreneurship and the Greenbaums are highly successful entrepreneurs and models of hospitality."
"Jerry Greenbaum was the inspiration for this program," added Freeman School Dean Ira Solomon. "He provided the original key insights on the intersection of hospitality and entrepreneurship that drove the creation of this program. Quite simply, it could not have existed without Jerry and Barbara's advice and counsel."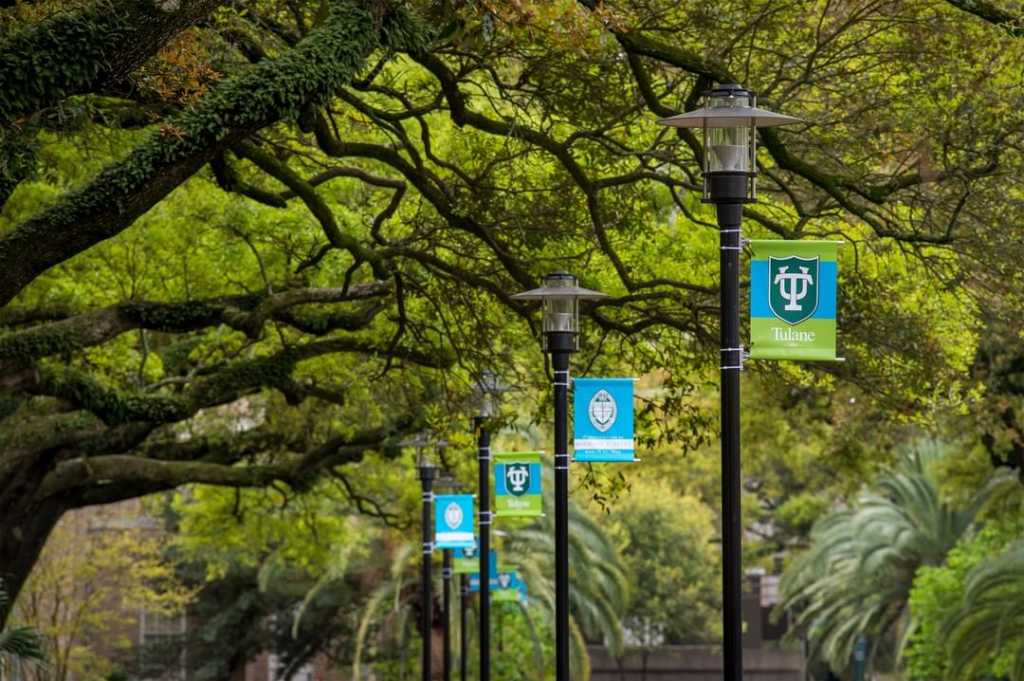 Nola.com, 1/2019
by Brett Anderson and Todd A. Price
10 Places to Eat Now in New Orleans 
– 1 – Chophouse New Orleans
Even fantastic steakhouses are repetition factories that live and die on the strength of the same dishes served by the competition. Chophouse New Orleans does not immediately appear to depart from this norm. It's a place that leaps to mind when I'm in the mood for a cold Manhattan, a dark-crusted ribeye and a loaded baked potato (my pick for the city's best). But Chophouse is also where I go to for two dishes that should be a New Orleans steakhouse staple but are not. One is the chopped steak. It is an upmarket take on a humble New Orleans neighborhood restaurant classic. Elevated by premium meat — rich, fungal, aged prime beef – the oversized burger patty is served under a pile of onions caramelized the color of the steak's hard-char crust. The other is thick-cut bacon appetizer – a nod to Peter Luger in New York. Order them both, and you've got an only-in-New Orleans meal that you can only find at this steakhouse. — Brett

At Chophouse New Orleans, our wine list is very approachable; we have the big reds as well as artisan wineries all intentionally priced in very consumer friendly ranges to allow our guests to enjoy all varieties and regions. We're honored to be awarded Wine Spectator's Award of Excellence, 2018.